CDFI Contract Automation
Contract Automation Solution Specifically Designed For Community Development Financial Institutions
Overview
Celant Innovations is a document automation company focused on loan officers in CDFI's who deal with drafting multiple document sets over and over based on form agreements.
CDFI's are the organizations that have the challenges that we deal with and meet our ideal customer criteria of having to  manage multiple legal documents for transactions of modest size. Typically, they are resource contrained in terms of time, money and technical expertise, and they are the kinds that find us most attractive
Why we are the right fit for CDFI?
CDFIs need to produce multi-document packages that are similar, but different for each client, for example, commitment letters, or loan closing documents like credit agreements, security agreements and guarantees. Preparing, maintaining and checking these documents is tedious, labor intensive and cumbersome.
Traditionally, CDFI's were faced with two equally bad alternatives.
Expensive Software
On one hand, there is expensive and difficult to use software that was built for larger organizations.  This software had too much functionality and was overkill. Paying for functionality that you will never use is not acceptable and having that functionality makes the complexity of the application too difficult for non-technical people.
Contracted Services
Alternatively, CDFIs could contract with equally expensive service organizations that would use that software and customize their documents for them.  This solution was both expensive and lacked the flexibility needed to manage document packages across different clients.
Traditionally, CDFIs have the need for automated legal document management but are resource constrained by people, time, money and even technology skill level.  They are not suited for the above solutions.
So, what does it take to make this work for CDFIs?
The answer lies in blending together three important dimensions of the problem.  These are functionality, cost considerations and overall user experience.
CDFIs  need precise functionality to manage their multi-document clients.  This implies not too much functionality, that they will never use, nor too little functionality which will cause  them to have to manually copy and paste items from one document or client to another.
Price is also essential.  Getting the right functionality but not having to pay an arm and a leg is essential for these resource constrained organizations. CDFIs are resource constrained and they require a cost-effective solution.
The user experience aspect may be the most important of all.  CDFI personnel do not want to become programmers or learn cumbersome software to manage their documents.  They want the first (and often the only) document set customized for them and then they want to be able to modify the documents using simple Q&A functionality and have the system make the appropriate updates and modifications.  This turbo-Tax-like interface is essential to keeping the CDFI personnel happy, productive and engaged.
This trio of requirements will help the CDFI be more productive, lower their document processing costs and time, improve the confidence in the document process and make for better customer satisfaction.  After all, getting contracts to clients and making appropriate required modifications quickly and easily is a mission critical function of the CDFI.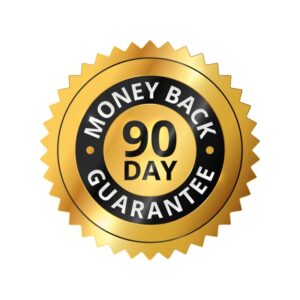 Money Back Guarantee
And to lower the risk of purchase, the CDFI would also like to have a money back guarantee on the software if they are not completely satisfied.
Mico-Lender For Women Automates Loan Docs
A lender is able to lower costs and produce more accurate documents by streamlining the document production process.
CDFI Automates Commitment Letter and Closing Docs
A community development financial institution retained Celant to automate its commitment letter and loan closing documents for term loans and line-of-credit facilities.
A Regional Development Commission Automates Multiple Loan Products
Northern Maine Development Commission retained Celant to automate its 8 loan products drastically reducing the time-to-close and increase its productivity.
What Are the Benefits of Document Automation?
Document automation improves efficiency of drafting because you are essentially able to do your "homework" ahead of time by pre-building in pre-vetted language based on commonly observed deal term changes.  These efficiencies manifest themselves in the following example ways.  You can review more at our testimonials.
Time Saved
"We save at least 80% on document preparation time."
Increased Profitability
"Celant has improved our profits dramatically."
Doubled Productivity
"Our department's productivity increased more than 100% without new hires."
Reduce Frustration
"I don't have to keep on going back to fix the mistakes as I do the final review."
More Revenue
"Now that we prepare docs, we charge a fee and gained a new revenue stream."
Convenient Tools
"One of my favorite features is the automatic amortization table."
Supercharge Employees
"After implementation, one person can now do three people's jobs."
Improved Confidence
"Celant decreased our error rate significantly."
Easier Collaboration
"Automatic redlining makes it easier for the legal team to review."