Affordable Full-Service
Contract Automation Solution
We take your form contracts and automate their production by implementing interview questions and smart templates.   
Overview
Celant Innovations is a contract automation company focused on loan officers in CDFI's, attorneys in small-to-medium sized law firms, and in-house counsel in corporations who deal with drafting multiple document sets over and over based on form agreements.  
These are the organizations that have the challenges that we deal with and meet our ideal customer criteria of having to manage multiple legal documents for transactions of modest size. Typically they are resource constrained in terms of time, money and technical expertise, and they are the kinds of organizations that find us most attractive.  
Community Lenders
CDFIs and Micro-Lenders lending up to $250,000 per transaction
Law Firms
Solo practitioners, small law firms, medium sized firms up to 50 lawyers
In-House Counsel
Legal departments that are directly responsible for drafting documents
Who Are We?
We are in the business of creating a safe and reliable drafting solution for our customers at a reasonable price. We are founded by a lawyer who was frustrated by doing repetitive tasks while trying to complete legal documents under extreme time pressure.  The software he designed was made to solve his problems at first, but the team soon learned that others were having the same frustrations and the company was born.  
Problem We Solve
We solve the difficulty and high cost of legal drafting by implementing a solution that is easy to use, reliable and cost effective.  The solution is possible by employing world-class technology platform with multi-discipline trained customer success representatives.    
What is Contract Automation?

Any organization that must manage multiple documents that relate to each other requires contract automation (also known as document automation).  This is particularly true if the documents are used over and over using previous deal as the starting point, or a standardized form within the organization or industry.
Contract automation is the process of generating documents not by typing or copying-and-pasting but by making intelligent choices, and based on the decisions, the underlying document changes to fit the criteria.
For example, there could be an interview question, "Is client married?" And if you choose "Married", it will lead to a different set of documents as opposed to "Single". Different number of documents, different number of signature blocks, wording changes from "He" to "They", etc., throughout.
Our solution is like TurboTax, which is the document automation of the IRS Form 1040, but we can build that type of question-and-answer interactivity for any document, to make it easy to fill out and increase the production speed because you put the information in only once. It's especially helpful for complex legal documents that has many different sub-components, like loan, employment, and lease agreements.
Ideal Customer Profile
We focus on markets and companies with the following characteristics. 
Have Form Agreements
We typically do not provide form documents to our customers.  We work with customer's existing forms.
Modest Sized Transaction Value
The transactions we typically automate have deal values in the range of $5,000 to $250,000.
Complex Set of Legal Documents
Benefits of automation are most prominent when there are several related documents in the transaction.
Small to Medium Businesses
We focus on providing document automation solutions that have traditionally been enterprise only to everyone.
Thinks About How Automation Can Help
We have been rejected by lawyers who didn't want greater efficiency because it will lower billable hours.
Resource Constrained and Value Driven
Our customers often face resource constraints in terms of personnel and cost, and are conscious about value.
Customers
Our customers are leaders in their respective fields, ranging from boutique law firms, community development financial institutions, to large leasing companies.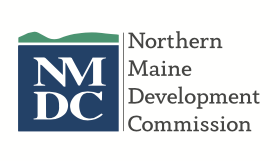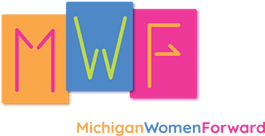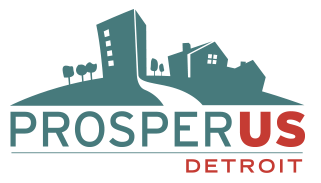 What They Say About Us…
Don't take our word for it.  We take great pride in our 100% customer satisfaction rate since 2018. 
Loan Officer Review My personal experience is a 10 out of 10. I'm a loan officer that utilizes the program to automate and populate the various loan documents we use at loan closings. We have multiple funding sources that each require their own forms and [SENSITIVE CONTENT] and the team have integrated numerous forms for each of our separate funding sources. E.G. - If we are making an SBA microloan, we select SBA microloan, and the software automatically pulls up all required forms needed for this program and the best part is we only have to type the information such as client name, address, loan amount, etc. once and it autopopulates into all required forms. The program is a huge asset to our Finance Department. ☺The ease of use. It is easy to sign in securely, Celant automatically saves everything you do so if the computer has a power outage or you forget to save, all the work is saved and you can easily pick back up where you left off. The software is very intuitive since it is custom tailored to the needs of the client. ☹That any change must be made through Celant, there are no modifications or setting changes the user can manipulate. With that said, the team at Celant is extremely responsive to any requests and usually responds within an hour or two at most.
Celant Closing Documentation Review streamlining the closing process allowing for increased production ☺The product is easy to use, allows for conversion to a word document. Celant was able to take existing forms and automate them so a loan closing package can be generated in half the time it used to take. ☹During the conversion process some clauses were moved around so it would work for formatting purposes. This will take a little time to get used to. Overall the inconvenience is minor compared to the time it has saved staff.
Executive Director's Review Duplication of work, productivity, efficiency ☺Easy to use, not over engineered, simplistic approach ☹Didn't find any features that were difficult to use.
Fast and Reliable We needed an automation engine that strengthen and standardize the quality of our loan closing documents. Celant does just that for us ☺The quality of our documents is impressive! ☹I have not been able to experiment any big concerns with the engine.
Highly Recommend Celant Software ☺The software is incredibly easy to use and generates documents quickly and efficiently. The documents are able to be downloaded in an editable format as well so minor revisions can be done in-house. However, the customer service is unparalleled. Whenever we do have a need, the Celant team is always able to help in record time. ☹There are no real complaints on our team about this software.
Excellent product So far, it has been a game changer for our business, in terms of the amount of time we save in productivity. It also has decreased our error rate significantly. ☺Ease of use. And most importantly, the amount of time we save in document preparation, t least 80% savings. ☹No dislikes. Everything has work as expected.
MWF - Celant review 2021 ☺Easy of functionality and user friendliness. ☹There isn't anything that we dislike about this software.
Celant ☺The software is fantastic and really user-friendly. ☹Can't think of any. The software is really good.
Celant - accelerating production of legal documents Exceptional. A pleasure and a relief to receive the customer service support from people with expertise in both law and IT. Totally accountable, professional and delivers. ☺Easy to use (very intuitive) designed for lawyers, flexible and adaptable, reliable, allows one lawyer to generate the work of 2-3 lawyers. Excellent customer service with immediate replies to questions, delivered with accuracy and attention to detail. ☹Nothing. Into the future I would like the offering to expand to link with research and document drive (G suite/ Microsoft etc).
Verified Reviewer
2019-04-29
The software platform is a tremendous asset to our business ☺The developer is on top of everything. Any issue that has arisen has been addressed with a sense of urgency that I truly appreciate. This has made the software platform ever evolving to our needs. The platform runs very fast and is very straightforward. I was skeptical of how well this would adapt to our business sector, but I am blown away with how much more efficient our day to day operations have become ☹I would say that there are some formatting issues with exporting the documents to Word or PDF, but these issues are isolated to new features recently added. I am very confident that they will or have been addressed.
Why Did They Choose Us?
Managing a document process requires much manual labor (albeit 'skilled labor') and constant checking and keeping things in the back of your mind as the deal progresses.  Organizations struggle with managing the same details across multiple legal documents which is a time-consuming, laborious and dreadful job. 
We help to automate that process and allow these organizations to then apply simple rules  to these documents so that they can be used over and over without copying and pasting in the same information for the needs of each individual customer or transaction.   
Why Are We Different?
We are unique in that we have the specific functionality required for smaller organizations and we provide the service to get you started without heavy upfront investment.  We have worked specifically with CDFIs, law firms and corporate legal departments and understand the unique needs of these organizations and built an end-to-end solution tailored to these needs at the right affordable price.
Template Authoring
Our lawyer consultants convert your form documents into smart templates that allow mass document production. 
World-Class Platform
As the only general purpose document automation solution with inline editing, our solution stands heads above the rest.
Unmatched Flexibility
We can modify our platform anyway necessary to build any feature you need to work with your existing workflow.
We Are So Confident, We Provide
90-Day Money-Back Guarantee.
If we can't complete your first set of documents or you are not happy with the results, we will refund the software subscription fee portion of your investment, for up to 90 days. Under these unlikely circumstances, you only pay for the service time spent creating your documents. 
We Understand Your Pain
If you are tired of dealing with the manual labor process of keeping track of specific items across various related documents and then copying and pasting the same information into new documents for other clients, talk to us.  It can't hurt. 
"This software supports the most complex commercial transactions - it is a truly a unique product whose time has come."